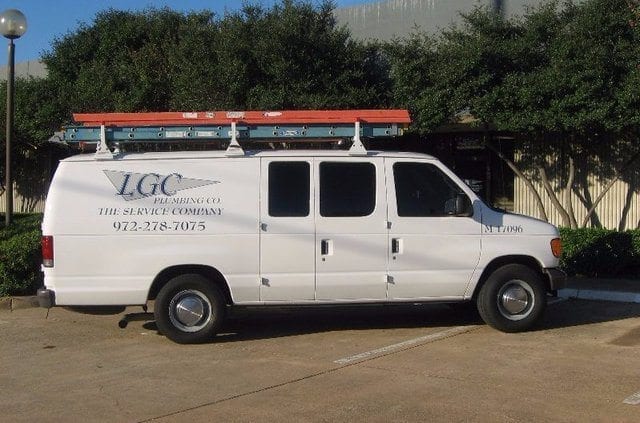 Five Reasons to Choose LGC Plumbing:
1. On-time Work:LGC Plumbing has been in business over 27 years and has over 100 years combined on-the-job experience delivering on-time, and on-budget completion of projects and service calls. We work closely with the customer to make sure we synergize as a team, supporting the over-all job.
2. No-hassle Quotes:Our highly experienced technical staff performs a complete diagnosis of the job.
3. We Exceed Your Expectations:We clean up after the job is completed. We go above and beyond the call of duty to make you a satisfied customer.
4. Guaranteed Work:You deserve service after the sale. All of our work is guaranteed (stoppages excluded).
5. Experienced Licensed Plumbers:We employ knowledgeable, licensed plumbing technicians with many years of experience in the plumbing field.
Call Us
972-278-7075
---
Free Proposals
Emergency Services Available 24/7
---
Visa & Mastercard Accepted.
LGC Plumbing Inc.
M-17096
LGC Plumbing Inc. | 2612 National Circle | Suite 100 | Garland Texas 75041
Designed By: TK Internet Marketing